Best New Horror 2 was published back in 1991 and showcased twenty-eight tales of horror, the supernatural and the weird, all published during the previous year. As with the first volume, this edition was edited by Stephen Jones and Ramsey Campbell. Interestingly, the original release of this book was stripped of its intended opening story after the publishers got cold feet, fearing that the inclusion of a splatterpunk story would risk the book being pulled from store shelves. The offending story, Roberta Lannes' Apostate in Denim, was reinstated in PS Publishing's recent anniversary edition of Best New Horror 2, and is covered below.
Sadly, on the evidence presented in this volume, 1990 was a dry year for quality horror shorts. It's telling that a number of the stories were pulled from the pages of science fiction publications with only the merest nod to horror. Overall, then, Best New Horror 2 is a straightforward 3/5.
Despite the dip in quality from book one, there are still a few stories that are well worth your time. Here is a rundown of what you can expect to find inside.
Apostate In Denim – Roberta Lannes (3/5 – A young man called Barry Boag peers through the gaps of Mr Hardesty's shack, transfixed in a state of sexual excitement as he watches the man cruelly and methodically torture a small boy. When Barry's voyeurism is eventually discovered by Hardesty, he finds the man quite untroubled by it all. In fact, Hardesty invites Barry around for a more intimate look. This was okay, but it felt as if Lannes was being too eager to shock the reader at times, as if this was the only way to hold their attention. Yes, this is splatterpunk, but, consonant with a number of other works in this subgenre, the shock tactics undermine the story. If I'm honest I found Lannes' assertion in her introduction (that she did not set out to write a splatterpunk story) got under my skin more than the story itself. Apostate… was published at a time when splatterpunk was all the rage, so don't give me that.)
The First Time – K. W. Jeter (4/5 – An adolescent boy is invited along on a trip to a Mexican border town with his father, his Uncle Tommy and a few of their friends. It's a trip the men have taken several times already, often making a weekend of it, and the boy nervously agrees to go along. When they arrive in town, they all crowd into a bar to drink beers and goof off. The boy notices the men disappearing one at a time to a curtained area away from the main bar, returning a short time later reeking of sweat and acting a little differently. When there's suddenly no room for the boy to sit with his father and his friends, the lad queasily realises he's up next. This didn't work for me the first time around as I felt the premise was too far-fetched – I couldn't accept how the men could keep shtum around the boy regarding the WHAAAAAAA…?!!? that goes on beyond the curtain. Contrary to my initial impressions, however, The First Time did actually improve the second time around.)
A Short Guide To The City – Peter Straub (2/5 – In this mock travelogue we are guided around a nameless north-midwestern city in the US, its districts and demographics, its cultures and landmarks, expressed at times through the flavours and degrees of violence executed therein, and how they may or may not relate to the local Viaduct Killer, whoever he – or they – may be. The literary fireworks in Straub's long fiction often show he's an author who is not afraid to experiment. This firework, for me at least, was a dud.)
Stephen – Elizabeth Massie (4/5 – Anne is an emotionally and physically scarred woman who volunteers at a rehabilitation centre to help severely disabled patients study and train for life in the outside world. One of her charges, Michael, is a charismatic guy who has no legs, no left arm and whose right arm is missing below the elbow. Michael's silent roommate, Stephen, has an even tougher time of it. This was one of the better stories in the book and bagged a Stoker Award back in the day along with a World Fantasy Award nomination. I'm not going to go too much into this one as it would rob the story of some of its impact, suffice to say that, me being the sick puppy I am, I couldn't quite get that scene from Reanimator out of my head while reading this. Also, I couldn't help but cast Noel Fielding in my head as the titular Stephen, which I fully admit is a bit weird.)
The Dead Love You – Jonathan Carroll (2/5 – Anthea Powell is a woman with a successful career and a heart condition. When she is forced to swerve to avoid hitting a cyclist, she accidentally runs her car into another driver's vehicle. The owner, an albino by the name of Bruce Beetz, is furious and, after getting short thrift from the police officer handling the incident, Bruce decides to take revenge. When Anthea falls asleep in a hot bath, Bruce leaves a toy car floating in the water. When she wakes one morning she finds a children's book on her bed called I'M COMING TO GET YOU. Anthea is afraid but also intrigued, for in her dreams she's discovered Bruce isn't exactly the guy he makes out to be. A much bigger surprise lies in store for "Bruce". In my original review of this story, I called it "less a horror story than a fuck-you to the reader", and, to be honest, after a reread, my opinion of it hasn't changed. It still reeks of a writer being asked to produce a story for an anthology (which was the case here), picking up some half-finished effort and welding a jarringly different ending to it. This is a bit of a Carroll trope, it seems. I'll pass on more, thanks.)
Jane Doe #112 – Harlan Ellison (3/5 – Ben Laborde is a man on the run, not from the police but from a small group of translucent people, each of whom were cut off in their prime before they had a chance to live their lives. Tired of being hunted for so long, Ben stops and confronts his pursuers, at which point he learns an unusual truth about himself. When he was on form, Ellison could be a blinding supernova of creativity. This story doesn't reach those giddy heights, thanks in part to a jarring plot convenience, but there is still more invention on display here than half the other stories in this book put together. Pity it's not a horror story, really.)
Shock Radio – Ray Garton (4/5 – The Arthur Colton Jr. Show is a late-night talk radio sensation thanks to its obnoxious and unabashedly right-wing, pro-male, pro-life (and pseudonymous) host. Fronting the show is a man called Andy Craig. He doesn't share his alter-ego's views, and is frequently astonished at how his audience and innumerable critics can take Colton seriously. Can't they see it's all just an act? Apparently not. The frequent exchanges between Colton and his more rational callers make this an engrossing read, and depressingly demonstrate how little things have changed in the near-thirty years since this was originally published. Though Shock Radio isn't perfect – Andy isn't a terribly convincing character, and you'll likely see the ending coming – I suspect this will be one of the stories in the book that will stick in your mind for a while to come.)
The Man Who Drew Cats – Michael Marshall Smith (5/5 – An old man recounts a long, hot summer some years ago when a tall and intense stranger came to the small town of Kingstown. By day Tom would sit out on the town square creating incredibly realistic paintings of animals, keeping the neighbourhood kids rapt as he worked. Come the evening, he would sit and drink with the old boys of town and sometimes open up a little about the tragedies of his past. One day Tom notices one of the children, Billy, is noticeably sadder than the others, and before long he is introduced to the boy's mother, Mary, and, by extension, her abusive drunk of a husband, Sam. When Tom can no longer stand to witness the effects of Sam's bloody and bruising violence upon Mary and Billy, the tall and intense stranger acts in the only way he knows how: he paints Sam a picture. This powerful and wonderfully-spun debut from MMS nailed a British Fantasy Award back in the day and is by far and away the best story in Best New Horror 2. Absolutely unmissable. In fact, you should stop reading this and read that instead.)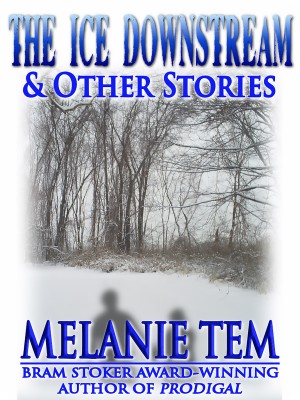 The Co-op – Melanie Tem (4/5 – In this strange and disturbing slice of life we watch as a young mother, Julie, plays hostess to an assortment of other mothers from around the neighbourhood. As potato salad is messily consumed and as their kids all argue among themselves down in the basement, the group discuss the ups and downs of parenthood. Oh, wait. Did I say "ups"? Sunshine and lollipops this most certainly is not, and the finale will linger long after the reading.)
Negatives – Nicolas Royle (3/5 – Brian Linden is driving at night, maintaining a steady seventy on the motorway, bored out of his gourd. He is on the way to meet his other half, Melanie, at a cottage for the weekend. When Brian looks to the passenger seat, he sees Melanie fast asleep beside him. Confused? In order to find out more we wind back a couple of weeks to when Brian's odd visions began, back when he was made to use an old office computer with a green screen. Though this is a tad dated, a smattering of cool imagery and some neat ideas help make this a better story than Archway (Royle's entry in book one). The story is guilty of being over-engineered, however, evidenced by a weak ending that doesn't really work.)
The Last Feast of Harlequin – Thomas Ligotti (4/5 – In this World-Fantasy-Award-nominated novelette Ligotti turns his hand to a spot of Lovecraft. An academic (and keen clown fanatic) arrives in the remote American town of Mirocaw, eager to learn more about the "Fool's Feast" that takes place there during the winter solstice. Mirocaw is a strange town set in a bowl whose odd topography makes it seem like the houses overlap one another. The citizens too seem to overlap: alongside people going about their daily lives our man sees several strange and scruffy others vacantly shuffling about the place largely unseen, one of whom bears a noticeable likeness for an old professor of his. Whenever an author dips their toes in Lovecraft they nearly always come a cropper (and I include Lovecraft himself in that). Ligotti wobbles a bit here and there but ultimately turns in a story that manages to retain much of the good stuff found in Lovecraft's work while at the same time jettisoning an awful lot of the rubbish. In all, a good 'un, this.)
1/72nd Scale – Ian R. MacLeod (3/5 – A family tries to move on from the eldest son Simon's accidental death. Younger son David inherits Simon's room and its effects, including a number of meticulously constructed model aircraft. When David's father hands him a large model aircraft kit of his own to assemble, David is daunted by the task. It's the last thing he needs amid the constant reminders from all around that he is not his elder brother and can never hope to be. Spoilers ahoy, folks, but I can't help it on this occasion. This Nebula-nominated novelette starts off beautifully and then… well… hmm. It may have been better if I could have bought into the premise of a model aeroplane coming to life, attacking David and… (sigh…) still somehow living after being burned to a charred and plasticky crisp. Nope. Sorry. Even after a second read this came across as silly when it really didn't intend to be.)
Cedar Lane – Karl Edward Wagner (3/5 – In this short and curious what-if, multiple versions of the same man recall their childhood at a house on Cedar Lane, each often smelling the stench of burning leaves or experiencing a sharp agonising pain immediately before… well, to say any more would be to give the game away. Here we have another story that is a hundred parts science fiction infused with a tiny soupçon of horror. Even on its own terms, the story is merely okay. A shame, really, as I rather enjoyed At First Just Ghostly, Wagner's story in the first book.)
At A Window Facing West – Kim Antieau (3/5 – Maggie is a fearless journalist on vacation in Mexico with her other half, Peter, and his brother, Rich. The holiday has thus far been dictated by what Rich doesn't want to do, which causes friction between the three of them. After a row with Peter, Maggie is woken from her sleep by a scream from outside. She sees two policemen carrying away a woman who is crying for help, but Maggie feels powerless to do anything. Upon their return from hols, the guilt Maggie feels about the episode eats away at her until she can take it no longer. Compelled to investigate, she returns to Mexico. Bad move. This story shares a few genes with Thomas Tessier's Blanca, published in the first book, and was okay, but you'll have probably already guessed the ending.)
Inside the Walled City – Garry Kilworth (4/5 – A journalist in Hong Kong follows hifalutin cop John Speakman, his guide and two junior police officers into a vast makeshift building called the Walled City. The slum had once teemed with tens of thousands of Hong Kong's poor, but now it lies empty, awaiting demolition. Speakman's job is to chase out any stragglers. Once inside, our man grows convinced that Speakman has evil in mind for him, but that's nothing compared to what the building has in store for them all. This is another one sharing a couple of genes with a story from the first book, this time Laurence Staig's Closed Circuit, which was set in an inescapable shopping mall. I liked this a lot, even if the characters largely played second fiddle to the real star of the piece, the Walled City itself. Kilworth has a whale of a time describing its fetid and labyrinthine – and lethal – innards. Good gory fun.)
On The Wing – Jean-Daniel Breque (3/5 – Robin is a twelve year old boy who takes a solitary swim at an abandoned quarry. He reflects on two close friends of his, and slowly comes to realise they may not be friends at all. They never seem to come to the quarry any more, and back when they did they would play all kinds of mean tricks on him. When Robin learns that his friends may have taken to visiting the quarry after dark, he sneaks out for a midnight dip, where things take a sinister turn. This was okay, but I found some of the passages clunky (possibly lost in translation). The story also felt rather mechanical, with several scenes existing mostly to set up the next scene rather than to tell a bit more of the story, a bit like a train laying down its own tracks. That said, the ending, however disconnected it felt from the rest of the story, is wonderfully creepy.)
Firebird – J. L. Comeau (4/5 – By day Julianna is part of a tight-knit police team jokingly named "The Nut Squad" on account of the dangerous whack-jobs they so often have to take down. In the evenings she maintains a rigorous ballet regime to help keep her mind and body sharp. By night she is haunted in her sleep by the horrifying events of her first assignment. When, one evening, at the end of their shift, the squad are sent to join other teams at an incident in progress, they are all immediately set on edge. They arrive at a tenement block where a number of officers struggle to hold back a thoroughly freaked-out crowd. When Julianna looks up to one of the upper windows she sees the lunatic from her first assignment – a man she had gunned down and killed. This full-blooded story rattles along at a fair old pace, almost like a Kathryn Bigelow movie from back in the day, and it's a belter. In the space of 10,000 words you have damn near everything you would get from a novel ten times the length, and Comeau doesn't pull any punches. Definitely worth a read. In fact, you can read the full thing for free on Comeau's website: http://www.countgore.com/Firebird.htm)
Incident on a Rainy Night in Beverly Hills – David J. Schow (4/5 – Jonathan Brill is a wealthy psychiatrist to the stars, taking in a stormy evening from the safety of his study. He is visited upon by a panicked old friend, Haskell Hammer, who begs for shelter not just from the storm outside but the men in white vans too – never a good sign. Haskell soon spins a strange and possibly deluded story of how he got to be in this position; a story of what it really takes to make it in Hollywood. In my original review of this story I said I liked it a lot up until the cheap-ass ending. Weirdly on a second reading the ending felt a little better – if still rather unearned – but I found it was the middle that sagged. It's still worth a read, either way, scraping a 4/5.)
His Mouth Will Taste Of Wormwood – Poppy Z. Brite (4/5 – Howard and Louis are two young men living in modern-day gothic splendour who devote every living moment seeking something – anything – that can truly satisfy them. From hard drink to strange drugs, from degrading beautiful women to bedding androgynous young men and eventually each other – nothing fills the void. In their pursuit of ever-newer and evermore-debauched experiences they take to robbing graves and raiding mausoleums, acts that eventually draw them closer to what they crave the most. But at what cost? This story has become a modern horror classic since its first publication, and who am I to argue? Brite's elegant writing and pitch-black humour elevates this above most stories in the book.)
The Original Dr Shade – Kim Newman (4/5 – Greg Daniels is an illustrator hired to help resurrect the old Dr Shade character for the launch of the Argus, a new hard-right British newspaper. He is introduced to Harry Lipman, an elderly man who last wrote the character back in the 1950s. The men soon hit it off, developing a Dr Shade more suited for the modern era while at the same time honouring the derring-do stories of yesteryear. But Greg and Harry fail to recognise the changing mood of the country. A new fascism is fast taking hold, catalysed by the upcoming launch of the Argus and the seeming resurgence of the original Dr Shade – a brutal and significantly more controversial iteration of the character. Within the first page of this story I knew this was going to be a winner. I loved the British comics scene back in my younger years. If it had panels and speech bubbles, I was all over it. This is a mighty fine and uncompromising read, and definitely one you should seek out.)
Madge – D. F. Lewis (2/5 – In a story barely ten words longer than this mini-review, Lewis sketches out the titular Madge, whose gift of song holds the locals of a fishing village in her thrall. But on this particular storm-laden evening she carries her song into new and unheard verses, crooning of the one she loved. After taking one of the local men to her bed she explains the unsettling purpose of her song. Lewis is remarkable in the field for having comfortably over 1,000 of his stories published, the majority being short shorts like this. I'm not the greatest fan of flash-fiction-length stories, however, as I seldom find them a satisfying read. Despite the quality of the writing, this one didn't sway me.)
Alive in Venice – Cherry Wilder (3/5 – Following a family misfortune a young teenage girl, Susan, accompanies her brother and sister-in-law on their honeymoon in Venice. She knows enough to give the newlyweds some space, and thus spends a lot of her time in a writing room of the house. A large tapestry hangs in the room, behind which Susan finds a large door. A key hangs on a hook nearby. When a strange series of items are left in the room beneath a decorative ventilator, Susan grows convinced there may be someone behind the door beckoning her through. Wilder's The House On Cemetery Street was probably the best story in the first book, but here she stumbles. This story was okay, but it felt more like a series of things happening than anything you could get emotionally involved in.)
Divertimento – Gregory Frost (3/5 – Teenagers Peter and Susanne are brother and sister, with Peter the eldest by a couple of years. Not that you'd believe it, for Susanne looks to be in her eighties while Peter is rocking a mid-forties look. A timebomb had once detonated in the family home, killing their parents in the blast, ageing them to dust in an instant, while also greatly ageing the two siblings. The bomb left behind a unique temporal rift allowing the children to look back through time to witness a previous occupant of the house: one Wolfgang Amadeus Mozart. This story was okay with some really cool ideas, but let's be honest – it's another science fiction story that has been crowbarred into a horror anthology on the thinnest of premises.)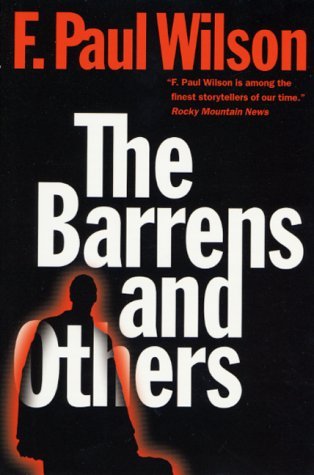 Pelts – F. Paul Wilson (4/5 – A poacher and his son strike it lucky when they find their traps have snared several large raccoons, each possessing the thickest and most luxurious coats they have ever seen. The poachers brutally kill the poor animals still clinging to life before bagging them all up and taking their prizes home. After a hard slog skinning and preparing the pelts, Pa leaves his son to clean up. The lad catches movement in the corner of his eye. Did one of the pelts move just then? In this Stoker-nominated story, F. shows everyone here how horror is done. This is a bloody good read and was made into an episode of Masters of Horror some years later.)
Those of Rhenea – David Sutton (3/5 – Elizabeth is holidaying in Greece, soaking up the sun and taking in the sights. Though promising herself no romantic entanglements, she finds herself knocking around keen photographer and fellow holidaymaker, Steve Convenient-Infodump. They break away from an island tour of Demos to do their own bit of exploring, but end up missing the boat back to the mainland. Darkness falls, and the two discover why no-one ever stays on Demos overnight. This was okay, but seasoned horror fans will have seen the skeleton of this story in a hundred others before it. The story is so flat that when the horror eventually makes itself known you are almost numb to it.)
Lord of the Land – Gene Wolfe (2/5 – A man known as The Nebraskan rocks up to a rickety farmhouse to chat with an old timer about, among other things, a dark shape the old boy saw once aways down the road; an emanation he calls a soul-sucker. The old timer's granddaughter, Sarah serves them lemonade as a means to loiter nearby and listen in. Later, when The Nebraskan agrees to stay the night, Sarah passes him a note warning him not to utter a word of the old timer's stories to her father. This was Wolfe's tribute to Lovecraft, so it should come as no surprise that he produces inferior work as a result. Originally, this hot mess had me nodding off several times. On a reread, things don't improve any. The story is uneven to say the least, and hits so many bum notes (dull backgrounding; dialog written as it is spoken, and, of course, Sarah simply has to make a pass at our man) it becomes a real chore to get through – and it's only 14 pages long. Of course, your mileage may vary, as you can see in a relatively recent discussion of this story on Tor.com: https://www.tor.com/2017/02/22/urban-legends-of-ancient-egypt-gene-wolfes-lord-of-the-land/)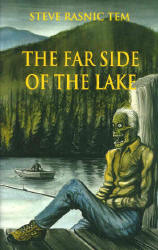 Aquarium – Steve Rasnic Tem (3/5 – Michael is hired by Victor Montgomery to catalogue the chattels of his hotel. As he works through the many artworks and items of furniture, Michael is reminded of the childhood he spent in an orphanage. His mind starts to deteriorate and hints of darker memories begin to surface when Michael finds certain items of furniture with strange and unsettling adornments. This was okay, but I've read better from SRT. Here it felt as if he was trying too hard to keep things weird, from a rather unnecessary attempt to wrongfoot the reader about Michael's age, to how Victor looks more like a baby in a suit the more he talks, to, most obviously, SRT's frequent attempts to relate things to an aquarium.)
Mister Ice Cold – Gahan Wilson (4/5 – Mister Ice Cold is doing the rounds, the chimes of his ice cream truck sending children into a frenzy with the promise of iced confections to come. While Mister Ice Cold is busy serving the ranks of children queueing outside, a young boy sneaks into his van and makes the mistake of looking in the one compartment Mister Ice Cold never seems to open. Gahan Wilson is a creative polymath; he is perhaps better known as a cartoonist, with a long career contributing to publications such as The New Yorker, but he is also a very good short story writer. Though you could accuse this short short of being a little predictable, you cannot question Wilson's masterful delivery. Mister Ice Cold has only one line in the story, and it is brilliantly chilling. If you'll pardon the pun.)
On The Town Route – Elizabeth Hand (4/5 – Continuing the ice cream theme, this story sees Julie slumming it in her digs, having given up on her studies and seemingly the whole concept of going outside. Her boyfriend, Cass, drags her out to ride along with him in his knackered old ice cream van. Along the route, she watches the urban landscape give way to nature and the houses become more ramshackle. She meets all of Cass's regulars, including a headstrong young girl called Little Eva, and Maidie and Sam, her somewhat unusual parents. When tragedy strikes on the way back home, Maidie unexpectedly intervenes. I liked this story a lot, even if Julie has little other role than to be our eyes and ears. There's a slacker vibe to the story that I loved, and Hand creates a wonderful sense of a hazy countryside summer. A really good read, though I would argue Mister Ice Cold would have been a better closer to the book.)
And that wraps up this monster review of Best New Horror 2. Thanks for getting this far! If any of these stories float your boat then PS Publishing offers a chunky 25th Anniversary edition of the book, otherwise it shouldn't be too hard finding a second-hand copy on the interwebs. You can also find Best New Horror 2 for purchase on most popular eBook platforms.
Till book three, then – TTFN!
LP