The long-running reprint anthology series Best New Horror was launched in 1990 with this book, edited by Stephen Jones and Ramsey Campbell. It followed the launch of Ellen Datlow and Terri Windling's successful series Demons & Dreams: The Year's Best Fantasy and Horror a few years earlier, and, in much the same vein, aimed to present a comprehensive overview of the horror genre during the previous year.
This inaugural volume sets the mould for all subsequent entries in the series. It opens with a short summary of the book, movie, magazine and comic book releases during the previous year, as well as an appraisal of the health of the horror genre. (These summaries would soon lengthen with each successive book in the series, sufficient to consistently earn negative reviews from some readers miffed at having 60-80 pages "stolen" from the book they'd just bought. Personally, I don't mind these summaries, though I agree they make for rather dry reading. I tend to skim over them to reach Jones's closing comments, which are always worth a read.) This is followed by the main attraction: a line-up of the best horror stories published during the previous year – twenty on this occasion. To round off the book there is a necrology to remember those we lost from the realms of horror fiction, film and all the media in between.
I'll ignore the opening and closing sections of the book and focus instead on the stories. That's why we're here, after all. As any seasoned reader knows, short story anthologies can be something of a curate's egg, but there are a number of stories here which make Best New Horror worth a read and just about secures a 4/5 score.
These stories were all published in 1989 and run as follows:
Pin – Robert R McCammon (3/5 – McCammon takes us inside the mind of Joey Shatterley as he psyches himself up to give the world exactly what for in the only way he knows how… by shooting up a local McDonalds. Tsk, nutters, eh? But before he can proceed with this most vital work Joey must first prove himself ready. For that he needs a pin and a certain part of his anatomy… and a whole lot of nerve. A short, sharp shock to open proceedings. Icky, but a bit by-the-numbers.)
The House on Cemetery Street – Cherry Wilder (5/5 – Lucy and Joachim are teenage siblings returning to Germany from America shortly after the end of the Second World War. They arrive at their old house and reacquaint themselves with the family elders they had left behind. They are a proud lot despite the relative poverty, tragedy and guilt that had befallen their lives. When Lucy starts seeing a dark-clothed figure among the tombstones of the neighbouring graveyard, it triggers a series of other visions and bizarre noises throughout the house. It seems the house wants rid of its darkest secret. This story takes a while getting there, but the ending will stick in your mind for a long time to come. Probably the best story in the book.)
The Horn – Stephen Gallagher (4/5 – Three stranded drivers hunker down in an abandoned roadside recovery hut, sheltering as best they can against an increasingly bitter snowstorm. The snow is thigh-deep outside and rising, the wind is merciless and visibility is almost zero. The phone is out, and the electricity supply soon follows suit. It becomes obvious they cannot remain in the hut, and so one of them agrees to venture out to a jack-knifed road train further up the motorway. From there he will sound a horn for the others to follow. If only it was that simple. I loved reading Gallagher's stuff when I was in my teens – around the same time that his TV mini-series Chimera was successfully scaring the bejabbers out of me – and he remains immensely readable nearly thirty years on. Good gory fun!)
Breaking Up – Alex Quiroba (4/5 – In this dark and sexually-charged story we closely follow Max Griffin, who is dumped by his girlfriend, Nancy, and whose mind immediately starts to unravel, taking him further and further down a succession of rabbit holes before snapping him back to reality: he slashes Nancy's throat and watches her struggle to stem the bleeding; he takes his car for a spin and crashes and burns; he attends a porno theatre and unwillingly becomes the main attraction… all ridiculous flights of fantasy, of course. Right? There have been a fair few stories with unreliable main characters or narrators over the years, but this is one of the better ones, helped somewhat by its short running time – it's in and out before its Cormac-McCarthy-wannabe lack of punctuation begins to annoy.)
It Helps If You Sing – Ramsey Campbell (3/5 – From the window of his high-rise flat an old man called Bright observes the neighbouring blocks and how they are growing increasingly dark, as if fewer and fewer people are living there. He hears the muffled strains of a hymn here and there, always the same one, playing at different times of the day, sometimes overlapping. When Bright arrives home one day to find two androgynous religious zealots waiting for him by his front door it seems he's about to discover the truth for himself. This was a disappointing show, sadly. Though there were some nice touches in places, the story was slight and came across as having been written after Campbell had closed the door on the umpteenth Jehovah's Witness that week.)
Closed Circuit – Laurence Staig (4/5 – In a twisted future (at least from the perspective of 1989) Mrs Anderson and her two young children park up at the Consumer Comfort Shopping Mall in order to get some shopping done. Once inside they find other shoppers in the mall fervently keen – some might say insanely keen – on doing likewise. When the high-pressure selling gets a bit too much for the kids to handle, Mrs Anderson tries to hustle them away without buying anything, which proves a mite trickier than it sounds. There's a strong whiff of The Twilight Zone about this story… no bad thing in my eyes. Hmm, an inescapable nightmare set in an endlessly huge building… I can't imagine for a second why this one resonated with me!)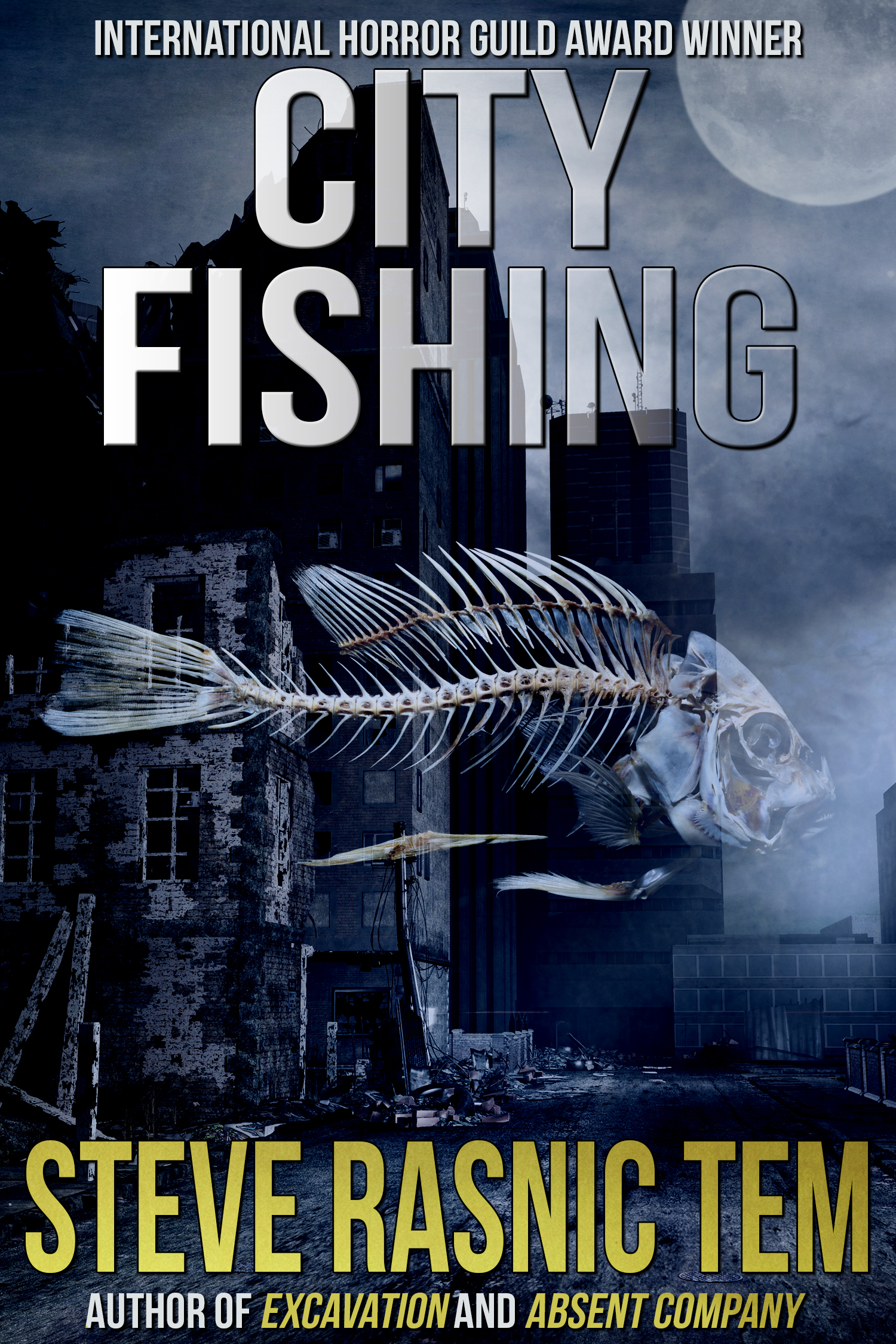 Carnal House – Steve Rasnic Tem (4/5 – Another dark and sexually-charged story which sees a man called Gene receive a phone call from Ruth, an old friend from college. She wants Gene to come over, which he does, like he does every time Ruth calls, leaving his seriously-ill junkie girlfriend, Jennie, once more to fester in front of the TV. Ruth is forever hungry for Gene to make love to her, not for his affection but simply to feel something… it's been such a long time since she's felt anything at all. When I first read this I wasn't overly impressed. I generally like SRT's work – even when he goes full-weird – but something about this didn't click. I can only imagine I was tired or not quite paying attention, because the story was noticeably better upon a second read.)
Twitch Technicolor – Kim Newman (3/5 – Michaelis Monte is an artist who makes a living remixing old movies for his clients, not only colourising them but outright altering entire scenes, updating them with gore enough for modern audiences, even editing in actors who were never in the film to begin with. The wonders of future-modern technology! Monte has been losing staff (and rivals) hand over fist, often in gruesome ways ironic to the movie they were working on. He hasn't given much thought to why this would be. Perhaps he should. As will often be noted during his appearances in the Best New Horror series, Newman has an oceans-deep knowledge of everything cinema, which is rivalled perhaps only by his enthusiasm for the medium. It's not for nothing that he co-edits the Necrology section in each book with Jones. But sometimes this can be his undoing, and this, for me, was one of those times. Perhaps the story read better back in 1989 than it does today.)
Lizaveta – Gregory Frost (3/5 – In the searing heat and amid the brutal pogroms of early-twentieth-century Russia, Lizaveta Ostrov tells a soldier a disturbing tale of her life before becoming a whore. Lizaveta had once been a schoolteacher, and had taken up a post in a small village near the Kazakh border. Her predecessor had done a poor job of educating the children of the village, and had mysteriously left without a word. Given the baleful presence of one particular child in her class, perhaps Lizaveta should have done the same. The build-up of this story is really good, and rather reminded me of one of the stories-within-a-story found in Peter Straub's Ghost Story, but Frost throws it away at the end. It's almost as if he couldn't wait to finish it. A shame.)
Snow Cancellations – Donald R Burleson (4/5 – Jamie listens to the radio as he watches the snow fall outside. He's nine years old and he's waiting to see whether school will be cancelled that morning – which obviously happens. When his mother fails to secure a sitter for him, Jamie is entrusted to look after the house while she's at work. Jamie calls his schoolfriend, Kevin, and together they listen as the snowstorm claims one place after another. A fun read.)
Archway – Nicholas Royle (3/5 – In this unrelenting misery-fest we follow a near-destitute Bella as she loses her job and, not long after that, her marbles. She repeatedly hears laughter from all angles, sees cracks in her walls that seep pure blackness into the room, and, in pretty much every other sentence, she glimpses a menacing figure wearing a grinning white triangular mask. Not the best form to go tackling a labyrinthine social security system then. This seemed less a horror story than a rant about how shitty life was on the breadline in late-80s Britain, and the ending was nasty purely for the sake of it. Not great. Thankfully, Royle's subsequent entries in the Best New Horror series greatly improve on this first appearance.)
The Strange Design of Master Rignolo – Thomas Ligotti (3/5 – Messrs Nolon and Grissul meet one night at a park bench. Grissul is keen to show Nolon a most peculiar and unearthly thing he's seen in a nearby field. Nolon, on the other hand, is more keen to take Rignolo up on a rare invitation to view the reality-bending artworks the master artist has spent so long perfecting. Little do they suspect the two may be linked. I love reading Ligotti's work. The dreamlike quality of his writing and the impasto-thick atmosphere he builds; the offbeat characters he creates and the utterly odd situations he places them in – they all mark Ligotti as a true one-off, but this rather slight story left me wanting to like it more than I did.)
…To Feel Another's Woe – Chet Williamson (3/5 – Adams is an actor auditioning for a production of A Streetcar Named Desire. While he and his fellow New Yorker luvvies await being called, he is warned to stay clear of a fellow hopeful, Sheila Remarque. It seems while her star shines ever-brighter, her previous squeezes have all come away from their relationships with her a shadow of their former selves. This was okay, offering a decent sense of the actor scene, but this deliberately bloodless vampire story didn't stick in my mind for long, even after a second read.)
The Last Day of Miss Dorinda Molyneaux – Robert Westall (5/5 – Geoff Ashden is an antiques dealer who also sits on the board of a local school. When the upper-crust Miss Molyneaux applies for the job of teaching the notorious class 4C, Geoff casts the deciding vote to hire her, mainly because he fancies her. Miss Molyneaux soon has class 4C wrapped around her little finger with her practical, unvarnished teaching style. When a school outing to a largely abandoned church results in some unusual graffiti, the schoolchildren are immediately blamed, but the unsettling sight of a bald-headed man loitering in the background suggests all may not be what it seems. Westall was a celebrated children's author back in the day and it's no surprise that the schoolchildren here get all the best lines. The Last Day… is genuinely funny, it's scary when it needs to be, and it closes with the best line I've read in years. This is a superb read.)
No Sharks In The Med – Brian Lumley (3/5 – Geoff and Gwen are newlyweds holidaying in coastal Greece. They are driven from the airport by a man called Spiros, who is less-than-shy in his affections for Gwen. As the holiday progresses, so too do Spiros's attempts to wangle himself into Gwen's pants. When a drunken confrontation sees Spiros go too far, he apologies and offers the newlyweds a trip out on his boat to a small secluded island a few miles from the shore. Nothing wrong with that, right? This comparatively lengthy tale could have made a half-decent mid-80's Tales of the Unexpected, but I struggle to call it horror.)
Mort au Monde – D. F. Lewis (2/5 – David wakes in a state of confusion to find the door to his room open and a sense of searing red eyes watching him. His beloved Marianne sleeps a few occupied rooms further down the hall, and when David checks in on her, her red eyes and a disturbing grunt from elsewhere in the room send him scurrying back to bed. Perhaps the intervening rooms are no longer as quite occupied as he first believed. Lewis was a highly prolific writer at the time, mainly writing hundreds (and hundreds) of moody ambiguous shorts like this. Though this was well-written, I can't count myself a fan. I have to be in the right frame of mind for things like this, and that doesn't come around very often.)
Blanca – Thomas Tessier (4/5 – A burnt-out American travel writer arrives in the titular (fictitious) region with the express intention to kick back and relax with a Maigret novel or two. This is a region with a heavy police presence, mostly plain-clothed, but he's comfortable with that. He makes the acquaintance of a local man, Basma, a Lebanese immigrant, who shows him around town. That night our man experiences a vivid dream in which he looks out from his hotel room and witnesses an indiscriminate round-up of terrified citizens by soldiers on horseback. The next night he witnesses the same scene, only fully awake. Is he experiencing a series of timeslips, or is something more sinister going on? This was another story that left me a little flat the first time around but improved on a second read.)
The Eye of the Ayatollah – Ian Watson (3/5 – The Muslim world is in uproar. Death to the Satan-author, they cry, wherever he is hiding! Immediately following the chaotic funeral of the Ayatollah, an injured soldier, Ali, is shocked to find he carries the cleric's eyeball in his hand, optic nerve and all. Even weirder, the eye is still infused with life. It seems the eye of the Ayatollah retains a keen desire to hunt out the Satan-author. This story was published shortly after the genuinely chaotic funeral of the Ayatollah Khomeini and does a good job of conveying the carnage that took place. From then on, however, the story gets a bit too silly to be taken seriously. Perhaps this read better back in 1989 amid the hullaballoo surrounding the publication of The Satanic Verses, but in 2019 it's a little jarring.)
At First Just Ghostly – Karl Edward Wagner (4/5 – Cody Lennox is a best-selling horror author who is visiting Britain partially to attend a writer's convention, but mainly to drink himself into oblivion. Lennox soon catches up with a few fellow professionals, who ably assist him in this regard. But during this, his latest visit to Blighty, things take a very peculiar turn. Lennox finds calling cards dotted around the place, his luck is in time and again on the fruit machines, and it seems a whole other, seemingly supernatural, side of London seeks his acquaintance – not least a legendary figure calling himself Kane. This novella was nominated for a Stoker award back in the day, and it's not hard to see why. There is a broad seam of humour running throughout this story which makes it immensely readable. Though this was a Kane story, you don't need to be too familiar with the character to enjoy it. (I hadn't read any of Wagner's Kane stories before this.) The one thing that held the story back is something it genuinely cannot help. Lennox is a thinly-veiled version of Wagner himself, and shares the author's prodigious capacity for drink. Wagner died five years after this was published, due largely to complications brought about by his alcohol consumption. He was 48 years old. It's hard to read a character express concern about Lennox's wellbeing in this story and not feel this was the author's inner voice speaking. Such a shame.)
Bad News – Richard Laymon (5/5 – When Paul retrieves his morning paper and leaves it lying on the coffee table, the last thing he expects is for a disgusting creature to worm its way out from the folds and to chase him all round the house trying to eat him and his family. For as much as Laymon divides opinion among the horror community – I'm in the "like" camp, for my sins – I'm sure everyone can get behind this one. It's funny, the horror starts almost immediately, it escalates rapidly and it never, ever lets up! As a closer to the book, this is an absolute scream.)
And that concludes this review of Best New Horror. If any of these stories whet your appetite then you should be able to find a second-hand copy of this book without too much difficultly. If you'd prefer a nice clean copy then PS Publishing offer a swanky 25th Anniversary edition. Finally, if digital is your thing, then you can find Best New Horror for purchase on several popular eBook platforms.
Till the next one – TTFN!
LP