(If you would like to read reviews of previous books in the Best New Horror series, jump over to my Reviews page for links.)
After reading the introductions to several stories in Best New Horror 12 you'd be forgiven for thinking this was less the best horror fiction published during 2000 and more a collection of writers' B-sides, rejections and side projects. There's entertainment to be had still, don't fret, but it's telling that there were no award winners or nominees among the running order. Overall this is a 4/5 from me, but only just.
Best New Horror 12 contains twenty-two stories, and runs as follows:
Castle in the Desert – Kim Newman (4/5 – Newman kicks off proceedings with a playful short set in his Anno Dracula universe, the first of two stories in this book that would eventually go on to help form his novel Johnny Alucard. It's 1977 and a private detective is asked to look into the death of his ex-wife, Linda, found at the bottom of a swimming pool with an iron spike through her head. Meanwhile Linda's daughter has gone missing, feared to have fallen in with a bunch of vampires. When a chance meeting pairs our gumshoe with 400-year-old vampire (and erstwhile Anno Dracula heroine) Geneviève Dieudonné, the trail of breadcrumbs leads to a commune holed up in a reconstructed castle out in the Californian desert. Best they go take a look then. Best New Horror 5 featured Newman's story The Big Fish, which placed a Marlow-esque private detective in a Lovecraftian Los Angeles, but Newman spoiled the story by going way overboard on the Hollywood references. Castle in the Desert, in which a Marlow-esque private detective is placed in an Anno Dracula Los Angeles, is written with comparative restraint and reaps the rewards as a result. A pity then that Newman goes and makes the exact same mistakes again in around 270 pages' time. If you fancy a read of Castle in the Desert, check out the following web archive: https://web.archive.org/web/20120511055609/http://johnnyalucard.com/fiction/online-fiction/castle-in-the-desert/)
The Keeper of the Rothenstein Tomb – Iain Sinclair (3/5 – As described in the story's introduction, this is a companion piece to a book Sinclair wrote with artist Rachel Lichtenstein called Rodinsky's Room which explored the real-life disappearance of a Jewish man, David Rodinsky, whose room then lay untouched for twenty years. For this story we're placed in the mind of a paranoid writer, Norton, who is tasked to write an article about an antique hand mirror said to hold a view of Rodinsky's room the longer one looks into it. Norton's taskmistress believes the item could shed some light on what happened to the man. Their investigations lead Norton to seek an old man paid to tend a single tomb in an unknown cemetery. Like Sinclair's Hardball (Best New Horror 8) this is a story that demands a bit more from the reader than most. Come to it cold, like I did, and you may come away nonplussed by Sinclair's oblique writing and Norton's frequent digressions into such wilfully narrow subjects as the different shapes and sizes of people's philtrums or the acceptable plural word for Pokémon. Read a bit more into the story's background, however, and a re-read rather improves matters. All this is fine if you have the patience for it. As I've said in previous reviews, I'm not often keen on stories that come with prerequisites and The Keeper… does nothing to alter that view.)
Forever Gramma – Mick Garris (4/5 – A teenager recounts a horrifying episode from his younger years. Back then he loved his dear old Gramma and would always come running to her house whenever he smelled her signature peach cobbler cooking. Our young lad is devastated when Gramma passes on, and is suspicious of Mr Cooperman, the local store owner, when the man offers to prepare her body for the funeral. Though Cooperman has undertaken this task for several other of the townsfolk over the years, the boy knows something is off. He knows Cooperman had a crush on Gramma. When our lad ventures out one night to check on creepy old Cooperman, he is disturbed to smell peach cobbler as he nears the man's house. Sick bags at the ready, folks! If you're thinking, "Ah, isn't that lovely? Mr Cooperman found a way to bring his sweetheart back to life and they're sitting down to a nice bowl of peach cobbler…" then you might want to skip over this one. This is a story that… er… goes there. And then, not content with getting there, decides to keep going. And going. Aaaaaand going! It's a good read if you've got the stomach for it.)
At Home in the Pubs of Old London – Christopher Fowler (4/5 – An artist details his visits to each of thirteen pubs dotted around Old London. What starts out as a mini review of each establishment turns significantly darker when we realise our man is meeting a different woman in each place, and that some of the women seem awfully tired by the end of the evening. This oddment started life as a spoken piece Fowler was commissioned to write by the proprietors of the (now-closed) Filthy McNasty's bar in London. The story works well on paper, but I would love to have heard it live.)
In the Water Works (Birmingham, Alabama 1888) – Caitlin R. Kiernan (4/5 – A short Lovecraftian number from Kiernan in which we follow Henry S. Matthews, a geologist who is asked to consult upon a blasting operation at Red Mountain, Alabama. The idea is to reroute a river through the ridge and thus channel millions of gallons of fresh water to the nearby city of Birmingham. Partway through the operation, however, the blasting has ceased. The foreman is keen for Matthews to offer his expertise upon a strange hollow they've inadvertently blasted into, and to witness what lies within it. Several of HPL's stories fell into the "field reports from the unknown" category, and all too often they were spoiled by lengthy tracts of boring exposition and meagre characterisation. Kiernan flips this around and succeeds with less than half of HPL's usual word count. A few annoying writerly tics remain, unnecessarily concatenating words to describe things as "crystalwet" for example, but this remains a satisfyingly chilling slice of the palaeontological weird.)
Bone Orchards – Paul J. McAuley (3/5 – McAuley revisits the world of Mr Carlyle, psychic detective, last seen in the imaginative and enjoyable Naming the Dead (Best New Horror 11). While sitting out and about one day Carlyle espies an old woman leaving a note on a grave. Intrigued, he retrieves the folded paper only to be met with the ghost of a potty-mouthed young girl who is annoyed at Carlyle for taking what was meant for her. Initially assuming the young girl to be the old woman's daughter, Carlyle is surprised to discover the grave is more than fifty years old. This was a marked drop in quality from Naming the Dead, sadly, thanks in part to an unnecessarily and jarringly sweary little girl (and I'm no prude – indeed, I appreciate and heartily practice most forms of creative swearing). Matters aren't helped by a plot that most armchair Poirots would have sewn up before the halfway point. McAuley's writing, however, gets you over the line.)
No Strings – Ramsey Campbell (3/5 – A late-night phone-in radio host locks up after his show and heads out to his car. On the steps outside the studio he is met by a busker wearing a suit that's one size too big for him. The busker strikes up a violin and begins to walk away. The radio host follows, eventually getting to his car. The busker, still playing, approaches and enters a nearby abandoned building. The playing ends abruptly and our man hears a bloodcurdling scream coming from inside. Naturally, he heads on in to investigate. This was okay, especially once we get inside the building, but it perfectly demonstrates how Campbell can be guilty of overengineering his stories. It's an accusation I've made in several previous reviews, so let's take No Strings as an example of what I mean. In order to make his story work, Campbell needs his protagonist to enter a building alone and in the dead of night after hearing a scream. Most people in that situation would say "sod that" and leg it. Campbell therefore needs his protagonist to be a naturally caring person, someone who would run toward danger rather than away from it. People might think of a nurse at this point, and it wouldn't take too much in the story to have said nurse returning to their car alone at night. Campbell, on the other hand, plumps for a phone-in radio host, and therefore has to jettison a whole bunch of inconvenient personnel from the story such as producers, technicians, security, etc so he can have said host left alone at night to lock up a radio station. I mean, come on! It's a shame because the ending, when or if you get there, is properly creepy.)
The Grotto – Kathryn Ptacek (3/5 – Ceil Wallace is dying. She ups sticks from New Jersey to Tuscany, reverts to her maiden name and sets about spending her remaining days reconnecting with her ancestry. Breaking off from a tour of San Damonio, her family home for countless generations, Ceil returns to her lodgings and the company of its proprietor, Ventaglio, and his son, Marco. The old man insists Ceil takes in several of the surrounding areas, while Marco, wrapped in the spirit of the conversation, unwisely recommends a nearby grotto. Ventaglio is far from keen on the idea, claiming the grotto to be no place for a lady. Later, a man introducing himself as Laurence San Damonio hears of Ceil's interest in the grotto and offers to take her there. Good idea, no? Seasoned horror fans will have read stories like this a number of times before, not least here in the pages of Best New Horror. It's a well-written piece, but doesn't break much fresh ground and, for this cold-hearted sod at least, it seemed that Ceil felt sorry for herself once too often.)
Merry Roderick – Geoffrey Warburton (4/5 – Hayshott is a sprawling manor house stuffed to the rafters with three centuries' worth of interesting junk. Its present owner has hired a number of experts to help catalogue and assess its treasures. On a previous visit to the manor grounds, one such expert, Laura, had stumbled across an L-shaped alcove, at the end of which hung an unnervingly realistic painting of a squat and not especially jolly jester. Now commissioned to work at Hayshott, Laura is having trouble finding the alcove again, and discovers the portrait may have been destroyed some years before. Worse still, a short hooded figure prowls Hayshott, one with its sights seemingly set on Laura. This is another story that will have a familiar chime to it for horror fans, but I am a sucker for dusty old places filled with curios. Your mileage may vary.)
Climbing Down From Heaven – Terry Lamsley (4/5 – Lamsley serves up a healthy slab of English gothic in a tale which sees two close-knit sisters find their way of life upset by the arrival of a new neighbour: a man! (Swoons melodramatically.) Harriet is the breadwinner of the household, a driven go-getter who likes to have her breakfast on the table when she gets up and her tea ready when she gets in from work. Millie, her older sister by three years, looks after the house in Harriet's absence, and, in her downtime, comes to develop a growing fascination for the to-doings of their new neighbour, Eden H. Wychammer. How come every time Millie looks out onto Eden's garden, some work seems to have taken place without her noticing? Why do most of the rooms remain empty days after he moved in? And what was the deal with the enormous mirror the removal men had taken such care to deliver? When Harriet visits upon Eden to introduce herself, Millie is alarmed to find her sister return much later all aglow of their new neighbour, an altogether different kind of fascination for the man that will soon take a dark and fanatical turn. Lamsley's stories are often a highlight of Best New Horror and this is no different. This is an absorbing read that is only let down slightly by the ending.)
Empty Stations – Nicholas Royle (3/5 – Gareth Sangster is a freelance journalist with a thing for lost films about London. The one he's really keen to get his hands on is Nine South Street, and with good reason: he starred in it. His co-star in the film, Ash, rings him to say he's got a lead on its possible location, stirring Gareth into action. But Ash is an unreliable bugger, given to heavy drinking and drugtaking. The two join up at a station on the London Underground and ride the tube. When it becomes clear Ash is stringing our man along, Gareth storms off at the next stop, a seemingly empty station. An ultimately unfulfilling story, sadly, which is a shame given the intriguing setup and interesting characters Royle puts together in barely half a dozen pages. A jolting change of perspective near the end gets readers' hopes up that there may be some kind of resolution to the story, but it soon becomes clear we are going to meet a similar dead-end to that facing our man.)
Flesh of Leaves, Bones of Desire – Charlee Jacob (4/5 – A strange old man visits the town of Simonville selling cardboard skeletons for people to hang from the trees. They sell like hot cakes, and soon almost every tree in town has one flapping in the breeze. But then, as night falls, the cardboard bones begin to gather form, a breeze whipping up skins of dead leaves upon each skeleton. Soon newly formed tree-folk are walking the streets, and tonight, with a simple call of "trick or treat", they lust for life. This was a good read that packed an impressive amount of bonking into its short run time, though the descriptions of frenzied arboreous lovemaking are more likely to make most people flinch and hiss through their teeth than get them all hot and bothered. Ouch!)
The Repulsion – Tim Lebbon (3/5 – The almost mandatory Holiday Horror story in Best New Horror focuses on Dean and Maria as they enjoy/endure a break in Amalfi, Italy. The holiday is a last-ditch attempt by the pair to rekindle their loveless relationship, and things get off to a dismal start. Dean momentarily loses Maria during a wander through Amalfi's labyrinthine streets, eventually finding her again in the town square. Somehow it seems Maria has become even more distant from him. Can Dean be sure she is even the same Maria? This was okay, but not one of Lebbon's best. I felt nothing for the two central characters. Their lack of chemistry – their lack of anything, really – made them drab and uninteresting, leaving the heavy lifting of the story to the sights and sounds of Amalfi itself.)
The Detailer – Dennis Etchison (4/5 – We're in Los Angeles, the city where the car is king and where its people sure love their cars. Paulino works at a garage as a detailer, the kind of guy who knows his carnauba from his Turtle Wax, a guy who can get a car looking as good as the day it rolled off the forecourt, if not better. He's a nice guy too who thinks the world of his regulars, often going the extra mile for them. When he spies the metallic grey Lexus of one such regular, Paulino is surprised to find Mr Ellsworth behind the wheel and not his trophy wife, Suzie. Mr Ellsworth demands the works for the Lexus, inside and out. Paulino feels this a little odd, given Mrs Ellsworth had asked him to give the car a full detail only a few days earlier. And where is Mrs Ellsworth, anyway? This story goes pretty much in the direction you'd expect from one paragraph to the next, but its success lies in the brilliantly readable character Etchison creates in Paulino.)
Coming Home – Mark Morris (3/5 – It's beginning to look a lot like Christmas and the Graingers are gearing up for the birth of their first child. Jane is counting down the days till she pops, wondering whether junior will make an appearance before Santa Claus. She wakes from an afternoon nap to hear gross, sludgy breathing uncomfortably close by. She catches a fleeting glimpse of a figure at her window – the last thing she wants when her nearest neighbour lives more than a mile away. Gerry, her husband, is typically rubbish about the situation because men, and so it's down to Jane to face up to the nightmarish visitations haunting her every move. Is she being stalked by a ghost of Christmas past, or a Christmas yet to come? Morris doesn't waste a word in this one, cramming a lot of story into barely seven pages, but its brevity ultimately starves the tale of the atmosphere it needs for the horror to succeed. This was one of those rare occasions when I'd have preferred for the story to be longer.)
The Hunger of the Leaves – Joel Lane (4/5 – Lane swaps his usual ultra-bleak Midlands reportage for an entertaining jaunt through Clark Ashton Smith's far-future Zothique universe. (The story was written for a themed anthology in the style of pulpy fantasy adventures.) Three hardened villains seek their fortune in the heart of a forest. It is said that a sorcerer lives deep within the woods, and our men are determined to do the old codger in and help themselves to his loot. But the further the men push through the forest the more dangerous their wicked quest becomes. If it's not dryads pricking at their manly desires then it's the forest itself, carpeted with dead and unusually barbed leaves… and a staggering number of bones. Be twice warned, fair traveller, this be a fantasy story so charge thine Aegis of Clarity and steel yourself for battle against hordes of silly names. Skim over the gobbledegook and you'll likely have a good time with this one.)
Xenos Beach – Graham Joyce (4/5 – We're on holiday again, this time with a man keen to get away from it all following the end of his marriage. Armed with a battered old guidebook he takes to the Greek islands, hopping from one to another until his wanderings eventually land him on Xenos – Greek for "stranger". A number of tattered and sun-bleached tents stand empty as if in defiance of the sea, but there is no sign of anyone around who may still be using them. A passing priest warns our man that the island is dangerous for holidaymakers, that the currents are too strong for swimming. When our man accidentally adds incense-heavy mastic bushes to his evening's fire he wakes from his stupor the next morning to find a few others have joined him on the beach. According to the author's notes in his retrospective collection 25 Years in the Word Mines, the setting for this story was inspired by a real-life stay he'd had with his wife on Chios beach… tattered tents and all. Me, I'd have been off like a shot! I'm a big fan of Joyce's writing, as has been noted in a number of my reviews, and this is another winner. Very much worth your time.)
At Eventide – Kathe Koja (4/5 – Another strange and unsettling offering from Koja sees a damaged woman called Alison carving out a living for herself making wooden totemic boxes, each unique and specific to the person commissioning them. What the client did with their box, what they put into it and why was entirely up to them, but the work was always personal and accomplished with the utmost sincerity, and thus was born a steady demand for Alison's craft. Her profile is instantly boosted one day when someone sells their box to an art gallery. The newfound fame is the last thing Alison wanted, however, for the man who'd once held her captive and had so viciously abused her is now free from prison and on her trail seeking a box of his own. Koja shows everyone how it's done, setting up a genuinely tense showdown between Alison and her abuser and then delivering a payoff that is ((-chef's kiss-)). The darkest story of Best New Horror 12 is also the best.)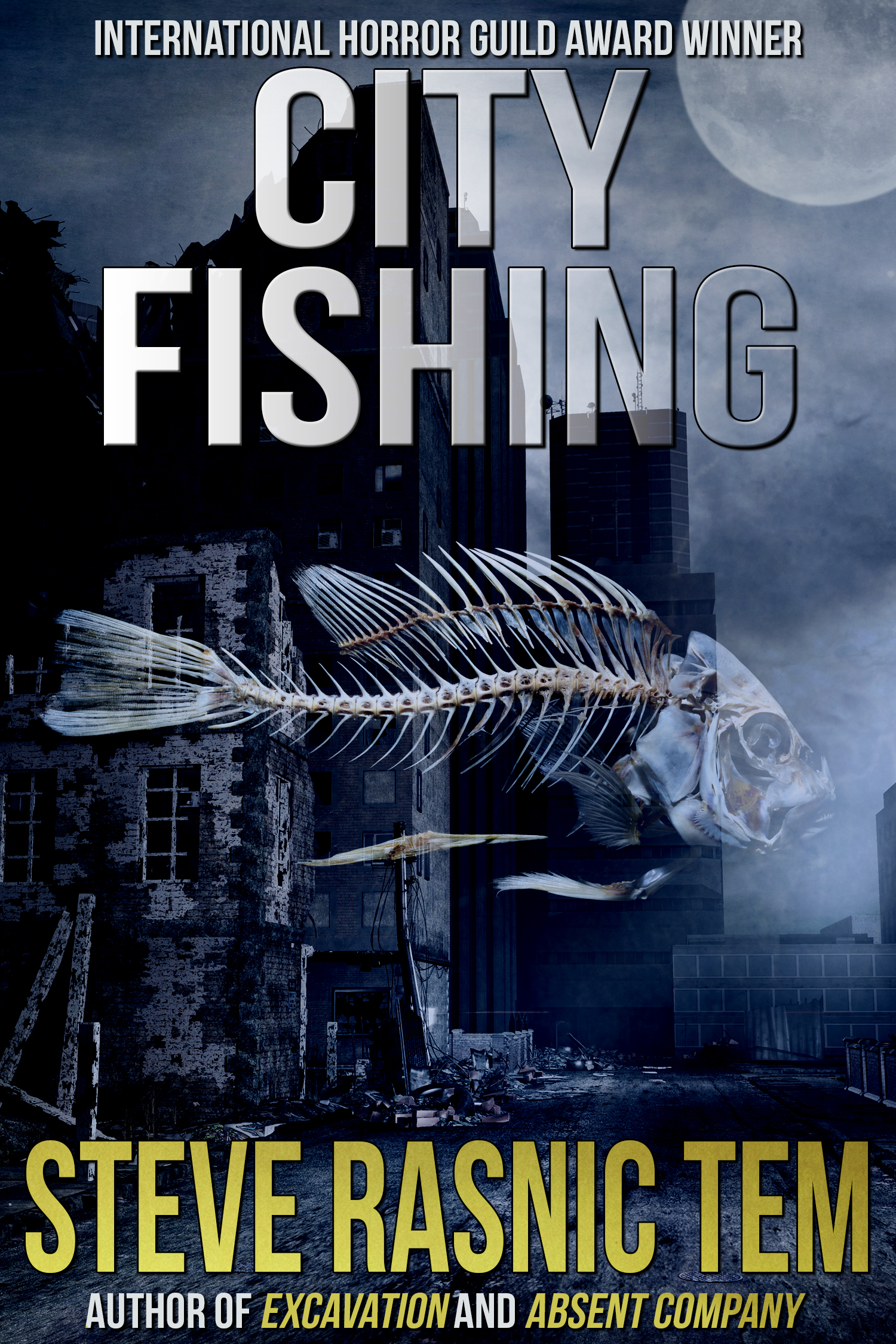 Pareidolia – Steve Rasnic Tem (3/5 – Blake is a fifty-something man-child attending a funeral for the first time in goodness knows how long. He's not exactly dressed for the occasion, and the near constant wailing of a baby somewhere is driving him to distraction. An old man walks among the funeralgoers and places a comforting hand on the shoulder of the bereaved. Though the old man is familiar to Blake, he cannot place him and so he follows the old man outside. Sheltering from a sudden rain shower, the old man gives Blake cause to open up on thoughts about his own mortality in a most unexpected way. I loved the potential of this story – pareidolia being a sensation of recognising people or things in everyday stuff, such as seeing a dancing elephant among the clouds or a vision of Piers Morgan in a slice of toast – but, as harsh as it sounds, I can't help wishing someone other than SRT had taken a stab at this. For the most part the story is well-written, nailing the sombre thoughts of a man beginning to lose the battle against ageing, but ultimately the story underdelivers and has to weird things up in lieu of an ending. A misfire for me, sadly.)
I Have a Special Plan For This World – Thomas Ligotti (4/5 – The workers of the Blaine Company have been a stressed lot ever since their offices were relocated to "Murder Town"; stressed to the extent that their collective anxiety has somehow manifested in everyone not being able to see more than a couple of feet ahead of themselves. Staff are understandably bumping into one another as they hare about the place, which doesn't do much to help stress levels. Management at the Blaine Company exists solely to ensure these stress levels never dip, and their failure in this capacity, real or perceived, is met with the ultimate punishment: slaughter in the smog-filled streets of Murder Town. Can all this extreme tension and brutal behaviour be blamed on the thickening yellow fog choking the streets of Murder Town, and now slowly seeping into the office building, or does the real threat to the Blaine Company and its employees lie a little closer to home? Ligotti takes a less-than-subtle satirical swipe at the corporate world but mostly gets away with it. The writing is as sumptuous as ever, and the way he manages to walk a tightrope throughout the story, veering neither too far into black comedy nor outright horror, is impressively done. You might guess what's going on ahead of time, like I did, but this is still well worth a read.)
The Handover – Michael Marshall Smith (3/5 – A sombre read from MMS in which we visit a small rundown settlement and its dwindling population. Eldorado was once a prosperous mining town during the Gold Rush era, but now, on the cusp of a new millennium, with its mines long stripped of anything of value, the town lies on the brink of extinction. In a place where the children stopped coming, and where nobody seems capable of moving on, all that remains is for the townsfolk to watch as nature slowly reclaims building after building, street after street, and citizen after citizen. We focus on Bill, chowing down a bowl of filthy chilli in Maggie's Bar one snowbound evening, when he is visited upon by Jack. The old man's wife is close to death, and he asks Bill – no spring chicken himself – to assist him in what needs to be done. This started off really well, almost like a companion piece to MMS's exemplary The Man Who Drew Cats. The story is filled with brilliantly phrased observations on the effects of ageing, and is sprinkled with atmospheric descriptions of a town on its last legs. The trouble is the story goes on for too long, going off into Eldorado's history and those of the story's key players with little justification for doing so. Had it been half the length, this would probably have been my pick of the book.)
The Other Side of Midnight – Kim Newman (3/5 – Clocking in at nearly 90 pages, this novella follows on from Castle in the Desert and sees Geneviève Dieudonné, now a fully-fledged private detective in 1980s Los Angeles, hired by Orson Welles to dig up some dirt on a mysterious producer by the name of John Alucard. It seems Alucard's pockets run deep, financing several projects across Tinseltown, but they all seem to be about the same thing and nobody seems able to describe the man, let alone say they've met him. When the body of an acquaintance is dumped on Genè's doorstep, it seems someone doesn't want her on the case. Newman plays to the cinephiles of his audience again, which is lovely if you're into that kind of thing, but this left me coughing politely and checking how long was left before the end credits. When left unchecked like this, Newman has a habit of not only going overboard with his first love but doing a quadruple somersault and a backflip in the process. Cineastes may applaud his shooting scripts and umpteen different casting configurations for theoretical cinematic productions of Dracula, but most other people will wonder where on earth the story has digressed to this time. Speaking of which, the story, slight as it is considering its length, is okay, and Newman does a great job of breathing life into Orson Welles, but way too much of the runtime is given over to crowbarring as many fictional worlds into his Anno Dracula universe as possible, from The Big Lebowski to Columbo, from The Texas Chainsaw Massacre to Buffy the Vampire Slayer (here embarrassingly renamed Barbie). Newman clearly had a blast writing this, but it isn't a story I'll be rushing back to re-read.)
And that wraps up another monster review of Best New Horror. As with most books in the series, you should be able to find a second-hand copy of this on Amazon, eBay or AbeBooks without too much trouble. If eBooks are your bag then you'll also find this available on most major platforms. Finally, clicking on the images above will take you to the relative page on Goodreads should you want to dive a little deeper into an author's work. (The link to Steve Rasnic Tem's City Fishing will take you to its page on Smashwords.)
That's all for now. Thanks for reading! Do drop by again for a whizz through Best New Horror 13.
LP